DIATHERMY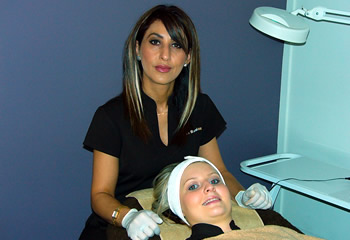 What is Diathermy?
Diathermy is an advanced technique employed by Electrologist to reduce and eliminate, individual, visible surface capillaries (thread Veins) and spider veins, on the face and décolletage.
There can be many causes of these damaged capillaries … sun exposure, harsh treatment of the skin and injury such as squeezing. In some cases, fine skin texture and couperose may be an inherited factor.
Diathermy is the cauterisation by heat current, of the visible capillaries, which are in the epidermal layers.
For a full consultation to go over any further questions you may have please don't hesitate to contact us to make a free consultation appointment with one of our beauty therapists.
Diathermy Prices
Package
Price
Small area (to 15 minutes)
Method of removing dilated (broken) capillaries on the face.
$55.00
Large area (to 25 minutes)
Method of removing dilated (broken) capillaries on the face.
$75.00
Disposable Needle
$5.00