COSMETIC TATTOO (Micro-Pigmentation)
Cosmetic Tattooing or permanent make up is a type of cosmetic technique that can mimic the effects of make up on a long lasting basis. The procedure is one of the world's fastest and most popular cosmetic techniques. Cosmetic tattooing procedures are semipermanent and in most cases will be a permanent enhancement to your looks.
Often cosmetic tattooing is used to enhance and define eye brows, eyeliner both upper and lower as well as lip liner and lip stick. This is a great option for people who are busy and have no time to apply makeup or for people have allergies to regular cosmetics.
For further enquires with Cosmetic tattooing Sima offers a complimentary consultation to discuss the procedure colour choice and shape.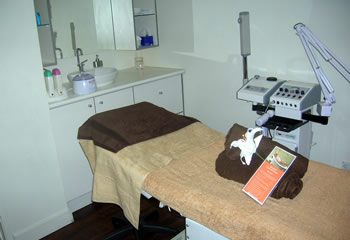 About Cosmetic Tattoo
Cosmetic Tattoo provides permanent makeup solutions for women with demanding lifestyles.
Definition
Micro-pigmentation, also known as permanent make-up or cosmetic tattooing, is a procedure that uses sterilised disposable needles to apply pigment into the dermal layer of the skin. The pigments are made of mineral, organic base, or vegetable pigments. Topical anesthetics are applied to the area prior to the procedure to provide comfort for the client.
Enhancements
Permanent makeup applied to eyes as eyeliner for upper and lower lids, to eyebrows, and to lips as liner or fill, all follow the natural contours of the face.
Eyeliner
An eyeliner procedure defines the lash line and enhances your eye shape. Thickness and color may vary according to a client's request. Pigment is implanted close to the lash line to ensure a natural line.
Eyebrows
If you use pencil to define your eyebrows, permanent eyebrows will relieve you of that daily necessity. Your eyebrows will last through swimming, aerobic classes, and while you sleep. An eyebrow procedure may take on the appearance of a very light shading of color underneath existing light or sparse eyebrow hairs.
Lip Liner and Lip Color
A lip liner not only defines the existing lip line, but also augments the size or camouflages any scars, such as a cleft lip. Lip augmentation appears to increase the size and fullness of the natural lip line.
The Link to Cosmetic Surgery
Micro-pigmentation is an excellent post procedure for tattooing areolas after breast reconstruction surgery. It is also helpful for hypo-pigmentation, scars from post-operation and burns. Our complimentary consultation provides you with information on the cosmetic improvements and benefits of camouflage tattooing available to them. Hair transplant patients would also benefit from cosmetic tattooing to cover scars and to re-pigment the scalp.
Look great 24 hours a day seven days a week, even when you are swimming!
Cosmetic Tattoo Services
First visit consultation
Second visit implant procedure by Micro-pigmentation specialist
Third visit Examination
Full set Eyebrows
Lip line only
Lip line with shading
Upper eyeliner
Lower eyeliner
Upper and lower eyeliner
Beauty spot
Before and After Photographs










Colour Implants Prices
Package
Price
Colour Implant Packages
The make-up that won't wash off.
from $150.00