Our Team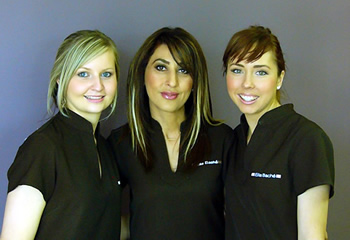 Sima moved to QLD from Sydney NSW after having her own business in Sydney's Double Bay, Sima has worked in the beauty industry for over 30 years and in that time has personally treated and pampered many of our TV celebrities and national icons.
It took only 2 years until her clinic was recognised as one of Queensland's leading clinics. Brisbane Colour Implant and Electrolysis Clinic is located in Upper Mt Gravatt, in Brisbane, Queensland.
The clinic is committed to their valued clients and has skilled therapists of the highest professional standards; we care about your personal satisfaction and most of all YOU!
Sima provides knowledge and expertise to her team through constant training, whilst keeping in tune with the latest developments in skin treatments.
With combined experience of over 50 years in the treatment of skin, as an Electrologist and Skin Specialist. As Electrologist, we know and understand the structure of your skin and are confident in achieving the best possible results for you.
We always practice the highest quality work in a clean and safe environment.